Quality Assurance - QA, 100% inspection & AQL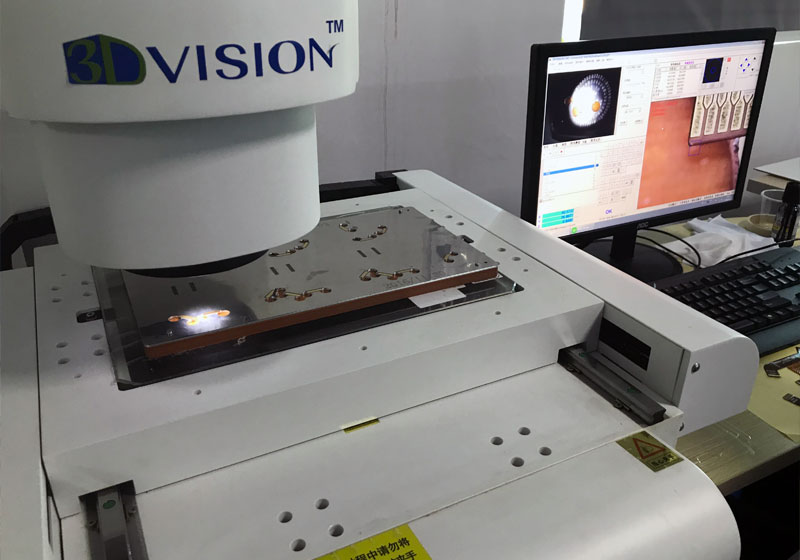 All Printed Circuits from Asia are inspected and packed by a LeitOn subsidiary which is directly managed by us with local and German staff. This allows us to realize custom requirements regarding tests, inspections and packing and guarantee their observance. Deviations can be found early on and are solved directly and locally.
Quality expectations usually differ between Western Europe and Asia. For this reason, all printed circuits are being inspected 100% according to our German standards and quality guidelines which are often more strict than applicable IPC norms. Independency from the supplier combined with a local presence gives us a fundamental advantage and explains why our PCBs usually beat the direct sourcing in terms of quality and dependability. Apart from visual inspections we perform a range of additional sample inspections to guarantee high quality standards.
Tests & Inspections Overview
| | |
| --- | --- |
| 100% electrical test | Test for shorts and opens |
| 100% visual inspection | Solder mask on pads, surface finish irregularities, scratches and mechanical defects, drill- and routing appearance, trace nicks and etching defects, etc. |
| Soldering test | Hand soldering, solder-pot test, reflow-oven test |
| Drill diameter test | Drill diameter test with test-pins |
| 3M-adhesive-test | Solder mask and copper peel-off test |
| X-sections | Copper wall, layer stack-up/distances, copper thickness in inner / outer layers |
| Microscope | Etch-back and trace topographic |
| Measurement | Dimensions and object-to-object distances |
| Electrical measurements | Impedance-, resistance- and inductivity measurements |
On request we can generate and provide extensive reports supporting above tests and measurements and attach them to the PCB shipment or send them by email in PDF format.
Available reports and documentation overview:
Initial Sample Inspection Reports
Cross-section- / X-section reports
Dimension- / Measurement reports
ID/label placement
VDA 2.0 / PPAP
Custom test and measurement reports according to individual requirements
---
Impressions