Printed Circuit Board production (PCB production)

The
Printed Circuit Board (PCB) production
requires many different steps in fields of mechanical, photo sensitive, galvanic and chemical processes. The complete process of printed circuit board production (PCB production) for a double layer PCB is as follows: (For detailed information of each process please click on the links)
Proccesses of Printed Circuit Board (PCB) production:
Visit our FAQ or contact us with your questions about PCB production.
The processes in printed circuit board production (PCB production) can be divided into further processes. The industrial PCB production of a simple double layer PCB amounts to around 100 single steps.
A simplified process chart about PCB production, you can find here: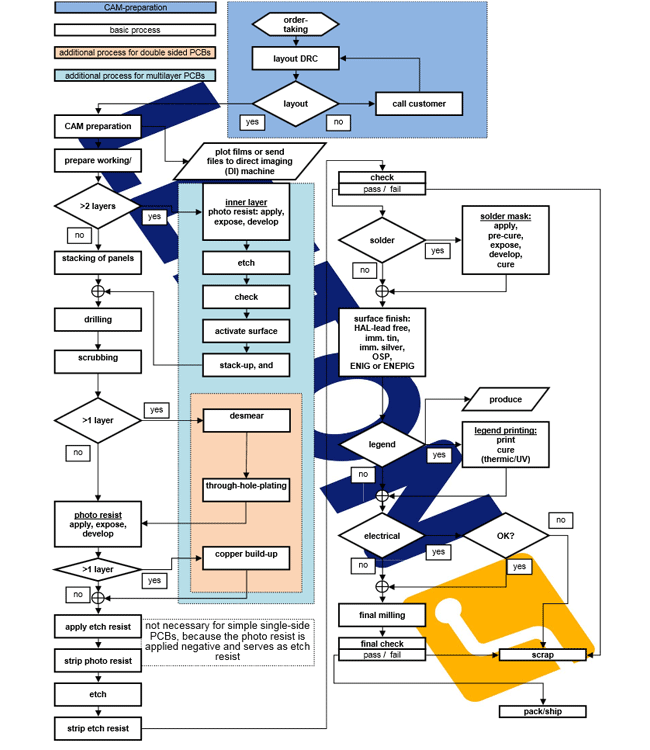 You can download the flowchart of the PCB production process as a *.PDF document.