Current information
We've moved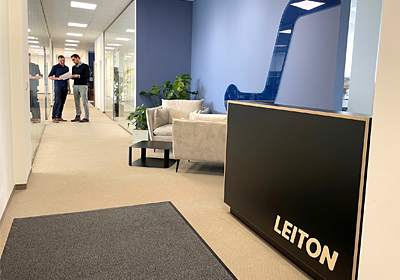 LeitOn moved into new, modern office space. Even better to reach, right in the heart of Berlin. LeitOn's team of printed circuit board experts has been growing steadily and the old offices ran out of space to acccomodate eben more people.
A total of 22 highly modern work places have been setup, plus meeting rooms, meeting areas and an attractive canteen. "It was the perfect moment for moving office." Says Marcus Knopp, the Managing Director, "The offers for attractive office space has increased during the last year."
As soon as personal contacts are possible again, LeitOn will use the new offices as the centre of cooperation and consulting customers.
The new address:
LeitOn GmbH
Wolframstraße 96
12105 Berlin
Germany