PCB assembly (PCBA)

LeitOn also offers the full key-turn assembly for your printed circuit boards. Prototypes and smaller quantities are assembled by a smaller long-standing partner in Berlin, Germany. We are happy to refer you directly to them. Your advantage is that we know their requirements well and can ship your PCBs to them directly. For mass production assembly LeitOn has a small network of partners in China and an own small assembly line since 2014. The German-Chinese management team in China offers the perfect combination of reliability and low prices. Services include intensive test-, analysis and electronic/mechanical design.
Overview:
| Assembly | Test, Engineering & Analysis |
| --- | --- |
| SMT 0201 / Reflow | In-circuit-test |
| FINE pitch IC 0,10mm | AOI |
| THT / solder wave | Measurements |
| BGA, CSP, Flip Chip | Calibration |
| Coating / dipping | Design-optimization |
| Max. PCB size 450x540 | Schematics |
| Plastic injection ABS, PE housing | Development electronics/mechanics |
| Metal- & battery contacts | AQL / 100%-test |
| Cables | Software-programming |
| Ready-for-sale packing | Test-jig development |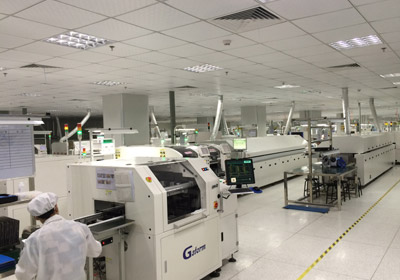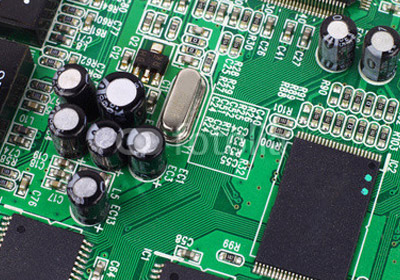 Assembly in China is profitable whenever there is a high amount of manual work involved in the process. This may be true for THT components, connectors, housing assemblies or flexible circuit board assembly. Special coatings or intensive testing requirements are also reasons for off-shoring assemmbly to China.
Many times it is underestimated how much more time-consuming the assembly of flexible printed circuits is. These thin materials are very difficult to handle and fully automatic assembly is almost impossible. For this reason we have outsourced many flexible circuits to China together with our assembly customers. We offer prices below their own assembly costs. All PCBA from China is 100% in-circuit tested (ICT) according to your individual test requirements. We design our own test-jigs and software to fulfill the requirements. We can mark the products individually with IDs or measurement values, if required. 
Apart from electronic assembly we can also source mechanical components, metal- and plastic parts. Punching or galvanized CNC parts, plasitc injection housing can complete the product. For ptototyping cases and housings we can produce 3D-models for approval.
The packing variety is endless, too. All packing is EMV approved but instead of standard bibble-bags, we can produce custom made PET trays for perfect fit of your product. Carton boxes can adjusted to individual lot sizes. In case you require final package design includind print of manuals, we are happy to offer read for market products.
---
More impressions