PCB Mass Production
in Asia
Since 2006 LeitOn is directly located in China, too. With currently around 20 employees we, take care of your projects, audit suppliers, and do quality 100% control according to our German standards. This ensures highest reliability and a constant level of high quality. We count on a well-established mix of German management and engineers with project managers from Hong Kong and local Chinese staff. This has been proven to be the best combination to assure that German quality standards are applied thoroughly and dependability in the entire supply-chain remains at its highest level.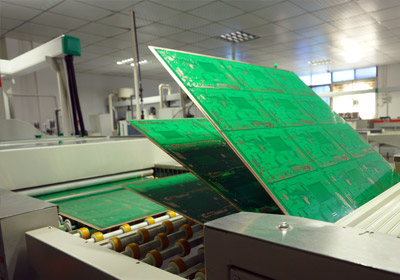 A small, well-established network of selected PCB/FPC  manufacturers in the province of GuangDong, China has been served as reliable partners for many years. The close long-term relationship and presence on this market allows LeitOn to send staff into production lines at our will and influence quality and production of your projects accordingly. The mutual benefits of these trusted partnerships have created a level of reliability that trading companies cannot come close to. All projects are 100% tested and packed by independent LeitOn staff in our own testing facility in ZhongShan, applying German quality standards and established guidelines.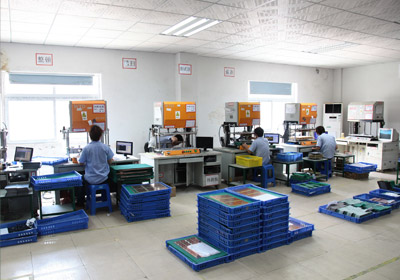 For production of up to 8-layer multilayers, and 1- and 2-layer aluminium-IMS-PCBs we trust in a closely located partner with approximately 170 employees. On three floors and approximately 4000m² area three shifts produce around 200m² printed circuit boards per day. The share of aluminium printed circuit boards with around 30% is very high and has been a core capability of this partner. Several processes like testing, storage and labelling of PCBs have been optimized together. LeitOn produces a significant share of the total quantity here. The close cooperation and (for China) relatively small company have made this partner one of the success-factors in dependability of mass production printed circuits.
Higher layer multilayers up to 24 layers and more complex PCBs can be produced at a highly specialized prototype supplier, when time is not critical and lowest price is the main objective. In this factory there are more engineers and CAM technicians working than in the actual production. It is a rare gem in the Chinese market that can compare to German high-tech suppliers. Multilayers up to 24 layers, SBU-multilayer, laser-micro-vias and other special processes are possible here. They offer production from just 1 piece up for prices that would be unimaginable in Germany. Scaling up production to larger quantities after prototype approval is easily possible, too. 
Flexible and rigid-flexible printed circuits complete the product range. We closely cooperate with a specialized supplier for only flexible circuits. Adhesive-based or adhesive-less polyimide materials of many different types are available from stock. Stiffeners with special shape outlines in FR4, PI or even stainless steel are available. Prototype outlines are done by laser-cut and can be process quickly, while mass production is done with punching tools for higher output. Some of our LeitOn engineers and technicians have been working for this supplier previously so that processes, possibilities and staff are very familiar to our team. This eases communication substantially and the required information exchange is very efficient and safe. Complex projects can be realized in the most reliable way here.
---
more impressions